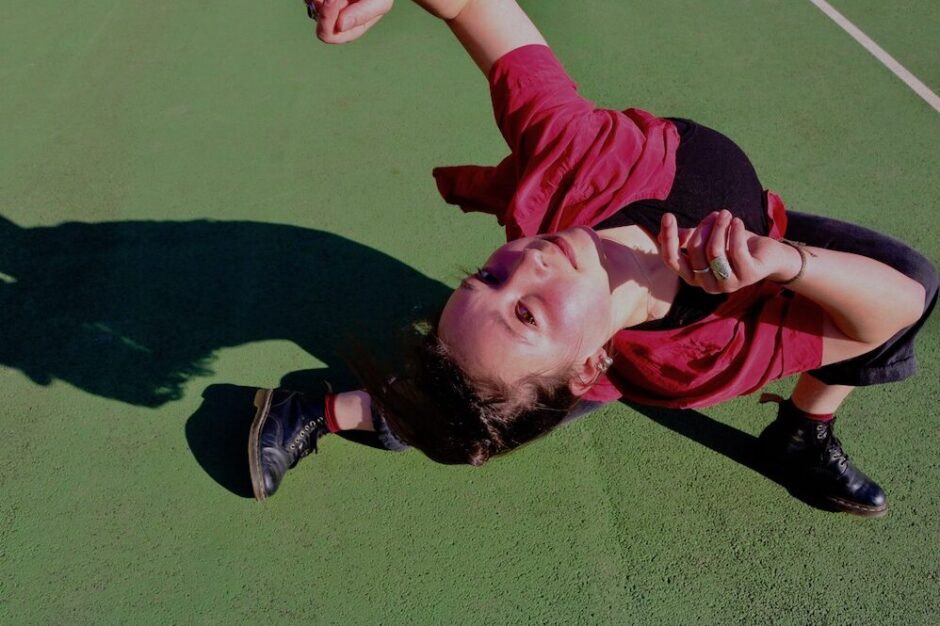 2022 Performance/workshop/talks schedule           (image credit: Jemma Stein)

Friday 27th – Sunday 29th May, times tbc, Ipogia Skini, CYPRUS
(as part of Beyond Dis-dance Festival)
More information and tickets tbc
Monday 30th – Tuesday 31st May, times tbc, Fondazione Romaeuropa, ITALY
(as part of Romaeurope Festival – digital presentation)
More information and tickets tbc
Tuesday 7th – Thursday 9th June, times tbc, Helsingor Teater, DENMARK
(as part of Nordic Street – Sustainability of the Arts Conference)
More information and tickets tbc
Saturday 11th June, times tbc, Vastsvenska Turnerande SommarTeatern (VTST), SWEDEN
(as part of Halmstad International Theatre Festival)
More information and tickets tbc
Thursday 16th – Saturday 18th June, time tbc, In Between Time, UNITED KINGDOM
(as part of In Between Time Festival)
More information and tickets tbc
An outdoor dance work which is created as Ireland-based company Instant Dissidence travels from Cloughjordan Ecovillage (Ireland) by land and sea to destinations in Cyprus, Italy, Denmark, Sweden and the UK.
For us the slow travel is not merely a way of traversing geography and saving on carbon emissions: we have turned it into the framework for creating the work. Indeed, SlowMo is also a participatory work: the presenting partners in destination countries will identify people who, whilst residents of that country, have connections to the cities/countries that Instant Dissidence are travelling through to get to them. Maybe these people were born there, or they fell in love there, or they studied there. They will be co-creators of the work, and Instant Dissidence are making the artistic work about their memories of those cities, as we travel through them. SlowMo is choreography as a travelling gift; as a series of embodied travelling postcards.
The final presentation is as an outdoor promenade performance. When mounting the work, we will 'map' our travel route directly onto a section of the city, and audiences 'travel our journey', encountering the different dance works/cities as they journey through the work.
We endeavour to embed disability access in the creation of the work.
……
Instant Dissidence is a UK/Ireland-based company directed by Rita Marcalo. It is her way of bringing different artists together, in different combinations, to realise different ideas: through Instant Dissidence Rita invents ways of offering other people art experiences and solve creative problems. Instant Dissidence is also a socially-engaged and ecologically-engaged company: we foreground the role that dance/choreography can play as a social engine; we are 'artivists' who believe in the power of connecting art and social consciousness. In October 2018 the United Nations warned that we have 12 years to give up our current civilization and create a new one in order to avoid a climate and biodiversity catastrophe. In October 2018 I made a pledge: over the next 12 years Instant Dissidence will make 12 works, each acting as a mirror (and warning) to society as to whether or not we are moving in the right direction.
More information can be found here.
…..
With the support of Perform Europe as part of the SlowMo
Connecting Cloughjordan Ecovillage to continental Europe via land, sea, and dance project. Perform Europe is an EU-funded project aimed to rethink how performing arts works are presented across borders in a more inclusive, sustainable and balanced way by testing new touring and distribution practices and providing policy recommendations for a future EU support scheme. This 18-month journey includes a research phase, launching a digital platform, testing a support scheme, and designing policy recommendations. Perform Europe is funded by the Creative Europe Programme of the European Union and co-managed by a Consortium of 5 organisations: IETM – International network for contemporary performing arts, the European Festivals Association (EFA), Circostrada, EDN – European Dancehouse Network, and IDEA Consult.
In partnership with Ipogia Skini (Cyprus), Fondazione Romaeuropa (Italy), Helsingor Teater (Denmark), Vastsvenska Turnerande SommarTeatern (VTST) (Sweden), and In Between Time (United Kingdom).
The initial development of SlowMo was originally commissioned by Buffer fringe Festival (Cyprus), funded by the Arts Council of Ireland, with additional support by IMPACT (Imagining Together – Platform for Arts, Culture, and Conflict Transformation) and additional development funding by the Centre Culturel Irlandais (Paris).
An Instant Dissidence production.
……
For press related enquiries and images please contact