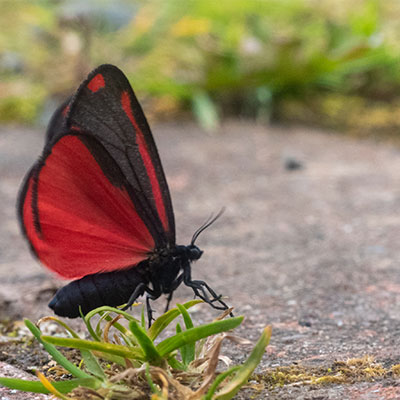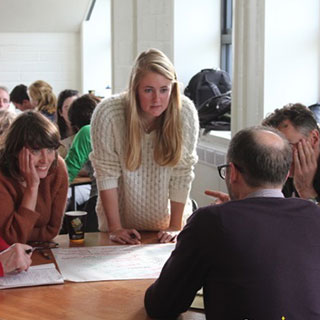 Cloughjordan Ecovillage, founded in 1999, is Ireland's first ecovillage.  The ecovillage is located in Co. Tipperary.  After almost a decade of co-operative development, our first residents moved into their homes in 2009.
Our aim is to serve as a model of sustainable living, that can be an education, enterprise, research and service resource for all. We work to; minimise pollution to the air, water and land; demonstrate a new approach to rural regeneration; facilitate systems whereby people can create local and sustainable work; and provide for the cultural, artistic and non-material needs of the residents of the village and surrounding community.
We are pioneers in sustainable living. This has led to a number of achievements such as: being a finalist in the 2020 Transformative Cities awards, President Michael D. Higgins opening our Amphitheatre in 2017, being selected for the European Union's MILESECURE-2050 project, and winning a gold medal in the 2013 "Green Oscar's".
Key milestones
Our Timeline
Formation of Sustainable Projects Ireland. Prospectus launched to attract members
Identification of Cloughjordan as the possible location of the Ecovillage
First in a series of town hall meetings with residents of Cloughjordan
Ecological Charter completed and agreed by the membership
Drafting of the Master Plan and other key documents
Submission of application for planning
Grant of Outline Planning Permission
Purchase of the 67-acre site
Securing of loan finance for infrastructure works
Commencement of infrastructure works
EU Concerto Grant for Energy Centre
Completion of infrastructure works
Launch of the house build phase
Fibre optic cabling installed for telecommunications and broadband
Planting of 17,000 trees in the community woodland
Eco-hostel opens to the public
Construction begins on Eco-Enterprise Centre
50 homes built or under construction
Winner of International Award for Liveable Communities, the Green Oscars, hosted in China
Cloughjordan Ecovillage has an ecological footprint of 2 global hectares (gHa), the lowest of any community recorded in Ireland.
Selected by Milesecure academic project for the European Commission as one of Europe's 23 most successful 'anticipatory experiences' of the transition to a low-energy society
The opening ceremony of the Cloughjordan Amphitheatre with President Michael D. Higgins
Cloughjordan Ecovillage is nominated for Transformative Cities People's choice awards in the Housing Category.
"20 Years-a-growing" Celebration event of 20 years of the evolution of Cloughjordan Ecovillage opened by Minister Eamonn Ryan
Established in 1999
Our Story
Sustainable Projects Ireland first pitched their idea of Ireland's first ecovillage to the public in the Central Hotel, Dublin in 1999. After searching for a site for three years, the 67 acre site in Cloughjordan was chosen. Although the financial crash of 2008 caused a major setback to the project, with many planned residents dropping out of the project, hard work and determination kept the project going ahead. In 2009 the first residents of Ireland's first ecovillage proudly moved into their newly constructed homes in Cloughjordan Ecovillage
View Full Story
What they say about us
Testimonials
Meet our residents/members
Board of Directors
Our Board of Directors is ecovillage residents that ensure that Cloughjordan Ecovillage serves as a model for sustainable living. The Board is currently working towards moving the ecovillage along a new stage of development.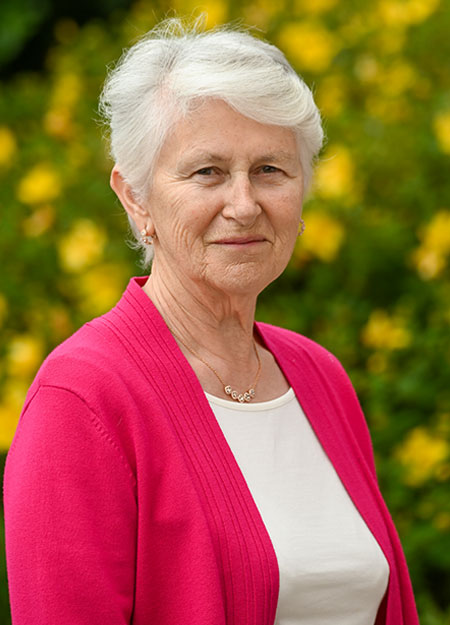 Kristina Lomas
Kristina has been a lead consultant in the fields of resource and energy efficiency for 15 years now, working with over 180 businesses during that period to reduce their environmental impacts. Specialist sectors include museums and manufacturing, and projects include working on the planning stages of a multi-million pound renovation project with a museum in the north of England. Kristina's focus is now on supporting research and education in food growing projects while working on the board of Sustainable Projects Ireland to support delivery of Cloughjordan ecovillage's roadmap.
Mick Canney
Mick Canney is a Professional Theatre Technical Production Manager who joined the Cloughjordan Ecovillage project in 2007. After a few years building his house, he and his family finally moved to Cloughjordan in 2012. He lives here with his wife and two young children. Interested in arts and politics, he took Project Lead on fundraising and building of the Cloughjordan Amphitheatre as a 1916 centenary project. He has served on many project-related boards, committees and working groups including as Chair of Oxpark Construction Management (2008-11), Trustee (2014-15), Chairperson of SPI (2020-21),and currently serves as both the Deputy Chair of Sustainable Projects Ireland and Chairperson of Cloughjordan Arts – the charity managing and programming the amphitheatre.
Fiona Nolan
Fiona Nolan has worked for 40 years with community, voluntary, and arts organisations primarily with an anti-poverty focus. She has been employed as a community artist, facilitator, consultant, and trainer and has developed programmes with young people and adults and also with teams of support workers. Fiona is qualified in Community Arts & Adult Education and in Group Analysis as well as in various alternative therapies. Former Board membership includes the Actor's Centre, Calypso Theatre Company & North Wall Women's Centre. She was also a member of FAST (Fatima Advisory Strategy Team) in Dublin, during Fatima's flagship regeneration.
Una MacNamara
Una Mac Namara is a long time resident of the Ecovillage. She has a deep interest in, and concern for, nature and the environment. She has been involved in many aspects of Ecovillage life, with a strong commitment to our education remit. Una is a retired Primary School Principal with a certificate in Management and a Masters in Ecotheology. She engages her past experiences and education to contribute to life in the Ecovillage.
Andrew Lummis
Andrew has worked as a professional actor, theatre director, and film producer for more than 25 years in Ireland and the UK. He has an MA in Theatre studies from DCU. He has been a member of the Cloughjordan Ecovillage project since 2004. He and his wife Deirdre have built a cob and straw and bale house by hand in the Ecovillage. He is very passionate about sustainable, low impact living. Whilst building their cob house, Andrew and his family lived in a yurt in an orchard for 6 years.
Stephen Peel
Stephen Peel is a civil engineer and hydrogeologist – now retired, after running a consultancy in Dublin for many years. He has lived in Cloughjordan since 2012, involving himself in maintenance of aspects of the Ecovillage infrastructure. He has a deep interest in environmental matters and enhancement of the Ecovillage land, and is engaged with the CSA community farm. He has a wide interest in the arts, with a long-standing love of choral singing.
Rónán Kennedy
Rónán Kennedy is a lecturer in the School of Law, National University of Ireland Galway, specialising in environmental law, information technology law, and the intersections between these. He was a member of the Advisory Committee of the Environmental Protection Agency from 2016 to 2019. He has been involved in the Cloughjordan ecovillage since 2006, and has been a trustee of Sustainable Projects Ireland CLG, chair of the board of SPI, and company secretary.